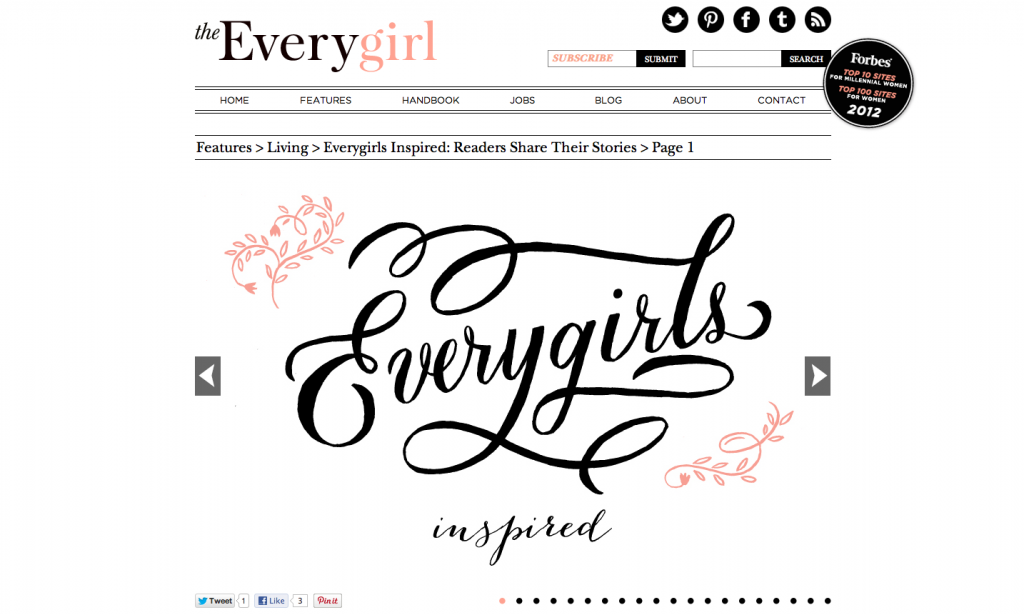 I've been reading The Everygirl almost every single day since June last year. They have the most wonderful articles and are a constant source of inspiration in all sectors of my life.
So when they asked for readers to write in explaining how The Everygirl has inspired them, I jumped at my chance to share how much Alaina and Danielle have moved me to be a better version of me.
I am delighted that my comment was published in the article, The Everygirl Inspired.